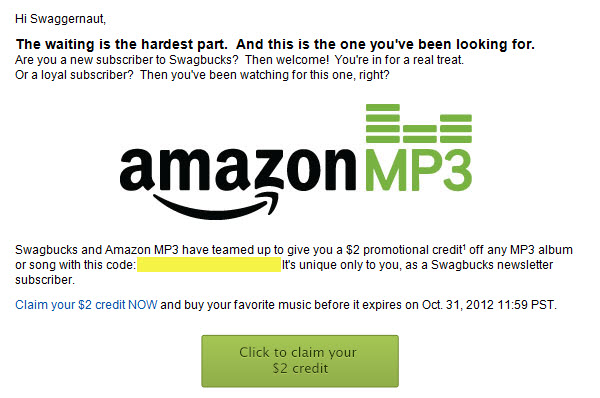 Be careful when you go through your emails that you don't delete this great offer! Swagbucks is sending out an email with a subject line stating "We've never given you this before" for free $2 Amazon MP3 codes.  If you're one of the lucky ones to get this freebie you can redeem your unique code here.
Be sure to Get your discounted music here.
In case you have Swagbucks to redeem, they are offering Free $1 Amazon MP3 Credit when you cash in Swag Bucks this month for an Amazon gift card.
Thanks Swaggrabber