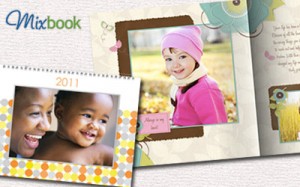 There is a new daily deal site available.  Doodle Deals has partnered with Diapers.com to bring you daily deals and offers to help you save money.  Right now anyone that signs up for Doodle Deals gets a free $20 credit added to their account.    You can use this $20 credit to "buy" a $50 credit voucher to Mixbook.com.  The voucher is on sale for $19, so with your credit you get it FREE. You can use your $50 voucher on Mixbook to create hardcover photo books (as low as $9.74 each), calendars (as low as $14.99) and photo cards.
You do not have to spend your free $20 credit on that, you can sign up now and use it later on any other deal that appeals to you.  I always advice that you sign up for these free credit offers even if in the end you end up not using them.  It's great if  a deal pops up and you have the credit on your account.  But it is not so great if the deal pops up and you don't.
Thanks, Bucktown Bargains!