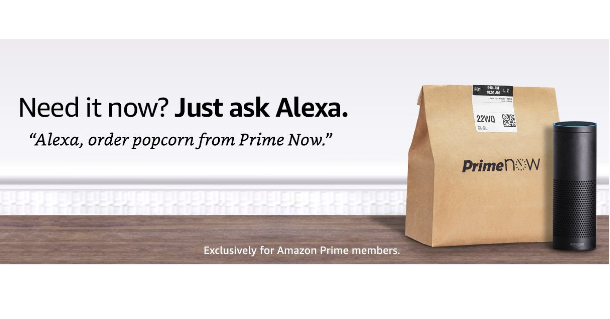 You're in luck if you have the Amazon Alexa! Now through April 30th, if you order Prime Now with Alexa, you will receive a FREE $5 Promo code! Just watch your email for you code to arrive within 7 days after making your purchase. Your code is good on any future Prime Now order.
It's easy to order simply say "Alexa, order (item) from Prime Now" and Alexa will return the best results from your order history or the best results from a search of the Prime Now catalog. The confirm the item and you're good to go.
You can find out all the other details for the great promo here.