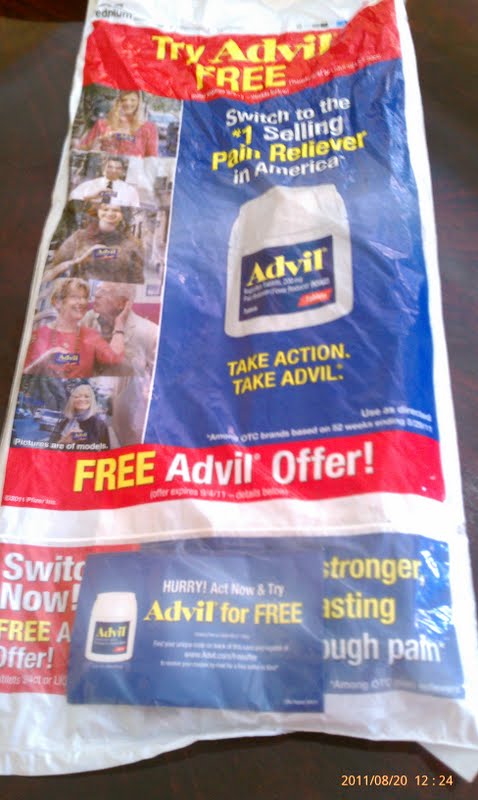 Didn't I just tell you to make sure to check every insert in your Sunday newspaper?  Here is one more surprise that may be included in there.  Check your Sunday Newspaper for a special Try Me Free Advil offer.  It includes a unique coupon code you can enter on this website to get a free bottle of advil.
From what I understand this offer has been reported in several markets across the country, so hopefully it is also available in your area.  Let us know if you got this one in your newspaper inserts and what newspaper that was.
Thanks for the deal and photo Coupon Mamacita!