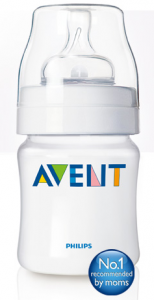 Like Phillips Avent on Facebook and you will be able to sign up to get a free 4oz baby bottle.  Nice freebie to throw in a baby shower gift bag.
Note, don't like the page first. Instead click on "Click Here" on the landing page to get the sign up form.
Thanks, Stretching a Buck!