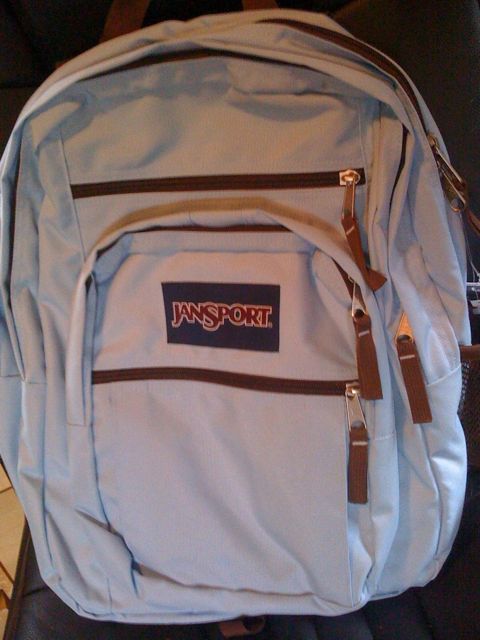 Check out the free backpack I picked up earlier at Staples.  Cute right?, I personally love that it was FREE!  I wanted to update you that I looked up online and it seems you can use Staples rewards $$ to pay for items that have an easy rebate on them.  In this particular case, I had $20 in Staples rewards I got from buying free Duracell batteries back in April.  The rebate form that printed at checkout shows the full price of the backpack as what I am owed back via easy rebate.  I have yet to submit my rebate but from what I looked up online this seems to work.  What doesn't work is using Staples Rewards to pay for items that generate Staples rewards.
Don't forget that you can shop Office Max online for the two free backpacks.  Shop theough Ebates to get 3% or Shopathome to get 4% cashback.  I picked up a very nice laptop backpack with wheels. Some of you have asked if you can use Office Max perks $$ to pay for items that produce Office Max perks and yes you can.  I have done it in the past and gotten back the perks I am supposed to receive.
Did you pick up your free backpack yet?