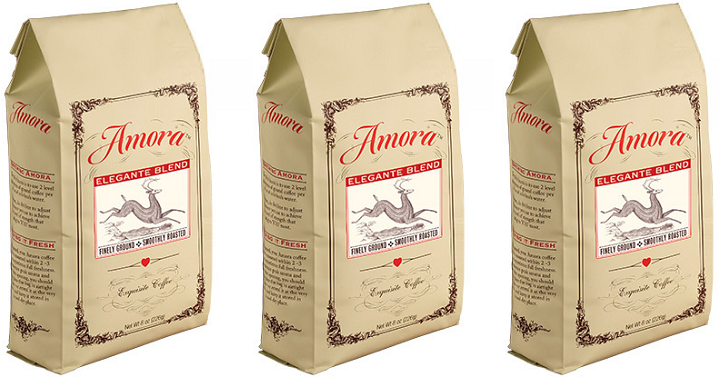 Coffee lovers rejoice! That awesome FREE Amora coffee offer is still available! Right now you can get a free half pound of Amora coffee!
You can even choose your own flavor. That'll probably be the hardest part, because there are 8 flavors to choose from:
Delicata – Light
Elegante – Medium
Vigorosi – Dark
Intenso – Robust
Angelico – French Vanilla
Carezza – Caramel Vanilla
Flirtare – Hazelnut & Cinammon
Passionata – Chocolate Truffles
I tried the Caramel Vanilla flavor last time I posted this offer, and just paid $1 for shipping. Oh MY was it good! I highly recommend this FREE coffee offer, and canceling the trial was quick and easy. If you don't want to continue with your subscription, you'll need to cancel it within 2 weeks, or you will be charged for regular coffee delivery.