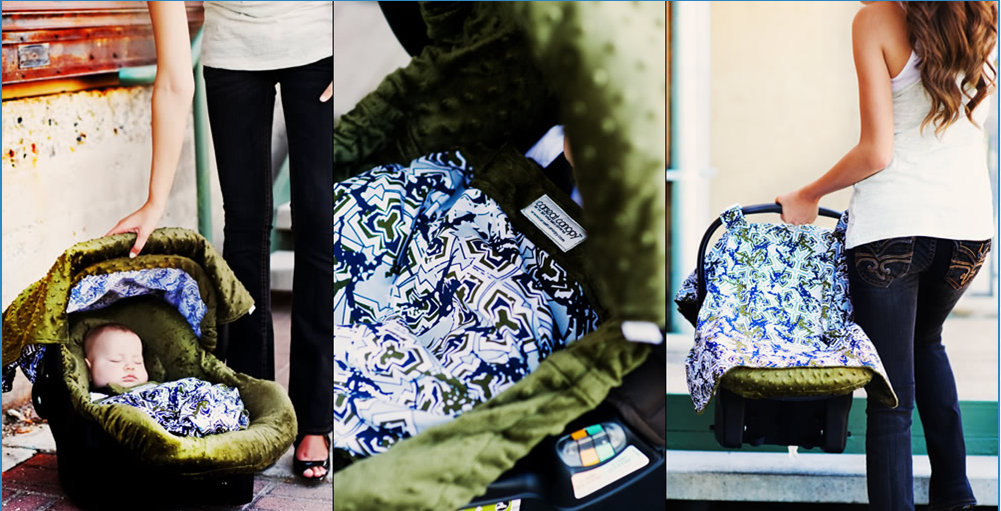 Here is a nice item to have for any carseat!  Order your new canopy for free from Carseat Canopy or get $50 off The Whole Caboodle 5 piece set.  The carseat canopy is normally priced at $49.95 but with this new offer you get it for free and you pay $12.90 shipping.  All you need to do is use promo code MYSAVINGS at checkout.
If you prefer more than just the canopy, The Whole Caboodle is a complete matching set of all five Carseat Canopy products! Each Whole Caboodle fits most makes and models of infant car seats.  You get the Minky Slip Cover, Minky Head Support Pillow, Baby Lap Blanket with Minky Underside, Replacement Umbrella with Minky Lining and Car Seat Canopy with Minky Interior and 100% Cotton Outer. 
What a great gift for a new mom.