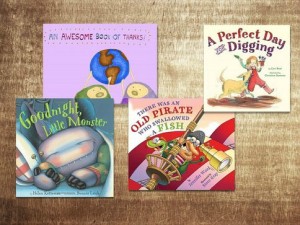 Here is another hot Amazon Local deal!  Grab this Free Coupon for Select Kids Books for just $7.99
!
Help your little one develop a lifelong love of reading without spending a king's ransom. From enchanted bedtime tales to gentle lessons in kindness, kids can't get enough of their beloved stories. Amazon makes it easy to afford your child's soon-to-be-favorite titles with today's deal for select kids' books for $7.99 each.
Free coupon for select kids' books for $7.99 each
Your child will delight in the friendly bedtime adventures of a worm-juice-drinking monster in Helen Ketteman's Goodnight, Little Monster
What the world needs now is a little kindness and Dallas Clayton's An Awesome Book of Thanks! offers kids fun but practical advice on how to be better human beings
Many more titles!