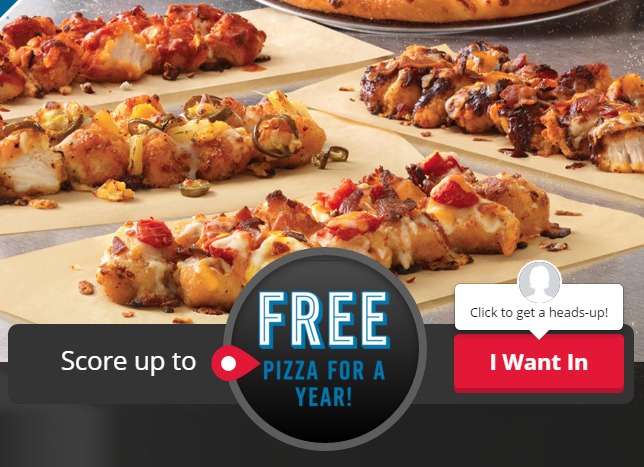 The FREE Domino's Pizza for a year contest is back! Here's how it works:
1. Register for the promotion.
2. Wait for the email or text from Domino's.
3. Click on the special link in your message as fast as you can.
4. Be the first person to click and win FREE Domino's pizza for a year!
The faster you click, the better your reward. The fastest person to click will win a $500 eGift card, which is the equivalent to free Domino's for a year? The second to click will win a $100 gift card, the third to click will win a $50 gift card and so on. The first 50,000 people to click are guaranteed to win something. The special link could be sent at any time, so make sure you sign up to get ready!