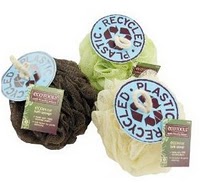 Check your weekly Rite aid sales circular!  For some areas of the country, it included a coupon for $2 off  any Ecotools body wash, cream, lotion, scrub or bath accessory.  I found this coupon on page 6 of my sales circular. If you got this coupon, you can get the following three items free since they are regularly priced $1.99 each:
Eco Tools Recycled Plastic Ecopouf Bath Sponges
Loofah Bath Sponge
Pumice Smoothing Stone
I love this coupon! Have you used it already? what did you get?
Thanks I am a Money Magnet!