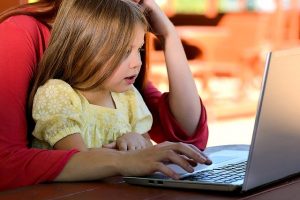 Are your kids still learning? Lots of kids are home right now without any schoolwork to do. If you want to keep your kids in the learning zone during all of this, why not get them set up with some educational activities? There are so many free ones out there to take advantage of!
If you are looking for free educational activities to do while stuck at home, look no further! I have put together a little list for you to get started! Your kids will have fun learning and you will feel better knowing that they are doing something positive during their time at home. 
Free Educational Activities to Do While Stuck at Home
ABC Mouse
Head on over to Groupon and sign up for a 2 month free trial of ABC Mouse. This one is for younger kids (age 2-6), but it's a great learning tool!
Audible Books for Kids and Teens
Audible has lots of books available for teens and kids. You don't even need a membership for your kids to get these books for free. 
Free Scholastic Online Education Programs 
The Scholastic website offers free online educational programs and new projects every day. These projects will keep your kids reading and learning more every day. The projects are also grade level based to keep your children on track with their classmates.
Ranger Rick Magazine 
You can also get a free digital subscription to Ranger Rick Magazine! This magazine is perfect for kids and families who love learning about animals and all things outdoors. Within each issue you will find fun, adventurous stories, beautiful photos of animals and so much more! Since most of us are busy hanging out indoors, this is a great way to get the kids' imaginations moving!
Are your kids doing virtual learning right now? If not, what are you doing to keep them learning?