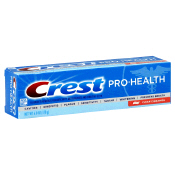 There's a month long promotion going on at Walgreens: Buy a Bayer Contour Glucose Meter and get a coupon for a Free Crest Toothpaste to use in your next purchase order.  This week the glucose meter is on sale for $14.99.  Use the $30/1 coupon from 3/1 or 3/22 inserts (coupon will need to be adjusted down) to get the glucose meter for free.  AND you will also get the coupon for the free toothpaste.
On top of this, if you have 4 of the Bayer Contour coupons you can submit for Easy Saver Rebate #5: Get a $5.00 rebate when you buy 4 Crest Products.
Thanks Mummydeals and NWA Deals!