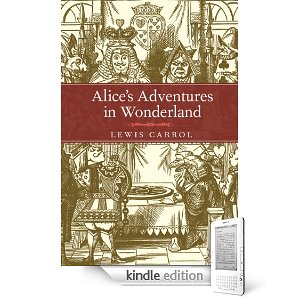 Did you know that Amazon offers TONS of Free Kindle Book downloads? Lately I have been stealing minutes here and there to read my favorite book "Pride and Prejudice" on my iphone.  But I aso read it on my PC.   You don't need a Kindle to be able to read these books as you can download the kindle application on your PC, iPhone, Ipod, Blackberry and more. Here are a couple of the books available for free now:
Lucy's Perfect Summer
Lucy Doesn't Wear Pink
Alice's Adventures in Wonderland
Thanks Marcia and Frugal Girls!