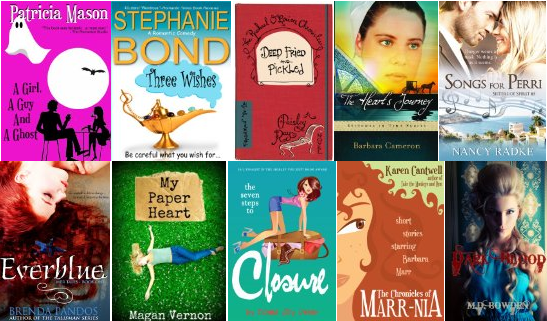 Thanks to my friend and fellow blogger over at Jessica's Coupons you'll be able to check out this huge list of free kindle books currently available. 
Please note that Amazon changes their offers without notice, so please make sure they are still free before you start downloading them:
Fiction
Mystery, Suspense & Action
The Last Execution
Unintended Consequences
Songs for Perri
Romance
The Affairs of Harriet Walters, Spinster
April of Enchantment (Sweetly Contemporary Collection)
Three Wishes (a romantic comedy)
A Girl, A Guy and A Ghost: Humorous Romantic Suspense
Forbidden Disclosure (A Billionaire in Disguise)
Paranormal, Fantasy & Science Fiction
Nirvana Effect
The Gift
Dark Blood (THE TWO VAMPIRES, #2)
Solstice Surrender
The Girl From Yesterday – The Blood Dynasty Chronicles Part 1
Christian, Religious & Historical
Cooking the Books: A Sloane Templeton Mystery
The Heart's Journey: Stitches in Time Series #2
A Simple Amish Christmas
Saving Hope: Men of the Texas Rangers Book 1
Sweet Baklava
Contemporary
Alexis
The Seven Steps to Closure
The Chronicles of Marr-nia (Short Stories Starring Barbara Marr)
Deep Fried and Pickled (Book One – The Rachael O'Brien Chronicles)
Classics
As You Like It

Children's
The Travel Bug Takes Flight
The Travel Bug Two…Love and Danger in Paris
Three Wee Peas: On the Farm
Charlie's Water Balloons and the Chocolate Monsters
Petal the Owl – A Five-Book Compilation
A cat called Pongo
No Way to Haircut Day! (Grammy's Gang Book 1)
Boo & Doo and the Crazy Cloud (A Wacky, Silly and Unique Rhyming Children's Picture eBook)
Preteens
Titanic A to Z, The Story of the World's Most Famous Shipwreck
Poetic Puns – Grammar Made Fun. Learning Parts of Speech with Silly Poems That Teach. (English Grammar Books Ages 9 – 12)
The Last Boy Fairy
Young Adult
Cornerstone (Souls Of The Stones)
Everblue (Mer Tales, Book 1)
Threads That Bind (The Havoc Chronicles)
The Fate of Destiny (Fates #1)
My Paper Heart
Non-Fiction
Mother's Day Activity, Gift and Recipes Guide (Holiday Entertaining)
The Creamy Craft of Cosmetic Making with Essential Oils and their friends
Austerity Housekeeping
The Complete Money Saver's Guide to Garage Sale Shopping
The ABCs of Money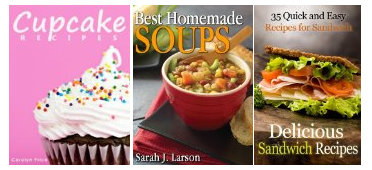 Cookbooks
Delicious Sandwich Recipes – 35 Quick and Easy recipes for Sandwich
Cupcake Recipes: 30 Cupcake Recipes Kids and Kids at Heart Will LOVE!
Easy and Delicious Fudge: Traditional and Specialty Fudge Recipes
Best Homemade Soups
______________________________________________________________________________________________________
Remember that you do not need a Kindle e-reader to be able to read this book. You can read it on your PC, iPhone, iPad
, Blackberry and Android. Just download for free the appropriate application to be able to do that. Amazon changes prices without notice, so make sure to check that the kindle price it is still $0.00 before you start downloading this book.