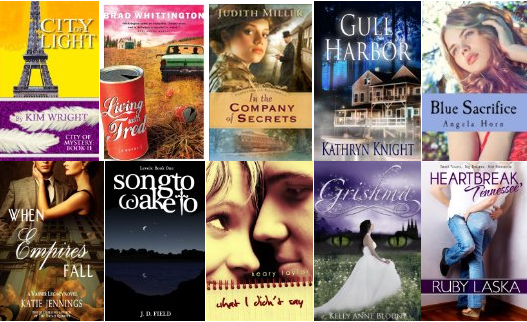 Thanks to my friend and fellow blogger over at Jessica's Coupons you'll be able to check out this huge list of free kindle books currently available. 
Please note that Amazon changes their offers without notice, so please make sure they are still free before you start downloading them:
Fiction
Mystery, Suspense & Action
Deadly Memories
City of Light
Henry Wood Detective Agency
Canal End (A Horse & Hounds Mystery)
Romance
Heartbreak, Tennessee
Paranormal, Fantasy & Science Fiction
Twice Bitten: Dying of the Dark Vampires
Gull Harbor
Grishma (Necoh Saga)
How to Love a Princess
Christian, Religious & Historical
An Autumn Wind in Walnut Creek (Amish Orchards)
Dying to Run
Contemporary
The Sisters Montclair
The Greeks of Beaubien Street
Classics
The Lost World
Children's
Silly Monsters ABC. A Silly Monsters Alphabet Book
Monsters with Undies on their Heads
If Dogs Could Do Chores
Preteens
Ancient Fire: Danger Boy Episode 1
Kitty Hawk and the Icelandic Intrigue
Don't Know Where, Don't Know When
Young Adult
Bleeding Love
Night Marchers
Shadowburbia
Non-Fiction
Miracles: 32 True Stories
The Best Way To Win Women: Their Minds, Hearts, and Bodies
Live, Love, Laugh and Laundry?
Sparkle: The Girl's Guide to Living
Natural Green Home Cleaning For Beginners
Cookbooks
The Coffeeist Manifesto: No More Bad Coffee!
30 Homemade Ice Cream Cake Recipes
______________________________________________________________________________________________________
Remember that you do not need a Kindle e-reader to be able to read this book. You can read it on your PC, iPhone, iPad
, Blackberry and Android. Just download for free the appropriate application to be able to do that. Amazon changes prices without notice, so make sure to check that the kindle price it is still $0.00 before you start downloading this book.