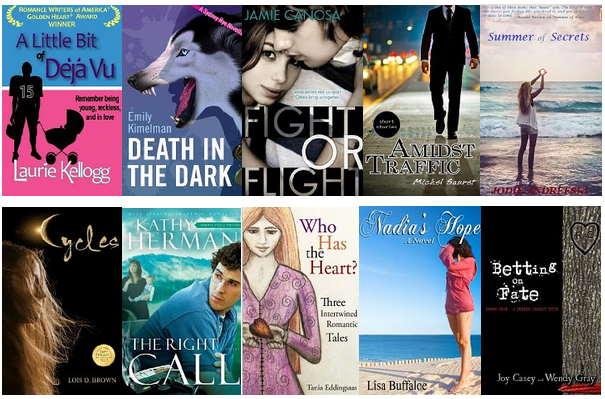 Thanks to my friend and fellow blogger over at Jessica's Coupons you'll be able to check out this huge list of free kindle books currently available. 
Please note that Amazon changes their offers without notice, so please make sure they are still free before you start downloading them:
Fiction
Mystery, Suspense & Action
Death In The Dark (A Sydney Rye Novella, #2)
Below the Equator (The Hunter Series)
Storm Surge (A Jonie Waters Mystery)
The Black Song Inside (An Atticus & Rosemary Novel)
THE AMBASSADOR'S WIFE (An Inspector Samuel Tay Novel)
No Shelter (Holly Lin)
Romance
Heaven Falls
The Irish Lover (Glenncailty Castle)
Beauty and the Feast
Fight or Flight
A Little Bit of Deja Vu (Book One of The Return to Redemption Series)
Paranormal, Fantasy & Science Fiction
Open House: Pool of Souls Book 1 (Paranormal Romance)
AfterLife
Witchy Business (Witch Detectives #1)
Cailín (Lass) (Anam Céile Chronicles)
Vampires of Arizona
Christian, Religious & Historical
The Rebel's Pledge
Amidst Traffic
Nadia's Hope
Daughter of the Loom (Bells of Lowell Book #1)
The Right Call: A Novel (Sophie Trace Trilogy)
Contemporary
Heart's Storm
Who Has the Heart?
Courage Lies Within (Family by Choice)
Classics
Tess of the d'Urbervilles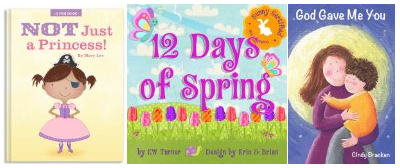 Children's
Not Just a Princess (A Mia Book)
Children's Book: Stinky Dinky (Happy Children's Books Collection)
God Gave Me You (A Picture Book For Young Children And Their Parents)
The Honk of Zagonk
12 Days of Spring (Perfect for Beginner Readers & A Fun Learn to Count Book) (12 Days Series)
Preteens
The Disgusting Child
The Emerald River
Dare to Enter a Distant World
Young Adult
Cycles (Cycles Series)
Summer of Secrets (Serendipity Series – Book 2)
The Way Life Was Forever
Betting on Fate (A Series About Fate)
Forever Silent
Non-Fiction
Attack Your Day!: Before It Attacks You
Winners Never Cheat: Even in Difficult Times, New and Expanded Edition
Medicine Men: Extreme Appalachian Doctoring
DIY Flower Arranging for Kids : Book 1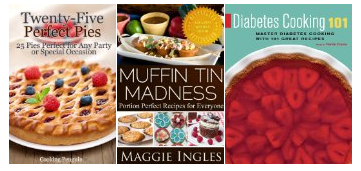 Cookbooks
Muffin Tin Madness
How To Become A Pastry Chef – A Passion For Pastries
Diabetes Cooking 101: Master Diabetes Cooking with 101 Great Recipes
Easy-As Recipes – Gluten Free Breads Cookbook (Easy-As Gluten Free Recipes)
Twenty-Five Perfect Pies – 25 Pies Perfect for Any Party or Special Occasion
______________________________________________________________________________________________________
Remember that you do not need a Kindle e-reader to be able to read this book. You can read it on your PC, iPhone, iPad
, Blackberry and Android. Just download for free the appropriate application to be able to do that. Amazon changes prices without notice, so make sure to check that the kindle price it is still $0.00 before you start downloading this book.