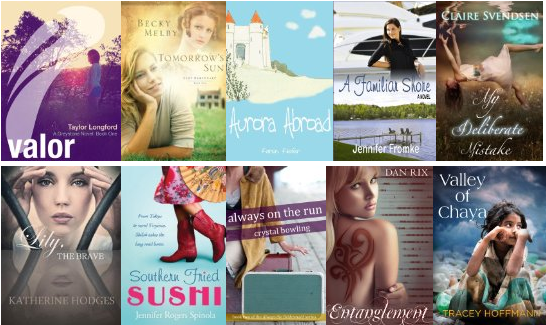 Thanks to my friend and fellow blogger Jessica over at Living Chic on the Cheap you'll be able to check out this huge list of free kindle books currently available.
Please note that Amazon changes their offers without notice, so please make sure they are still free before you start downloading them:
Fiction
Mystery, Suspense & Action
Beyond Midnight
The Disappearance of Mavis Woodstock
Romance
Falling For Nick
Paranormal, Fantasy & Science Fiction
My Deliberate Mistake
Christian, Religious & Historical
Valley of Chaya
Contemporary
A Familiar Shore
The Return Of Benjamin Quincy
Classics
A Connecticut Yankee in King Arthur's Court
Children
I Wonder What It's Like To Be
Joey Learns a Lesson About Tantrums
Your Mother's Love (Parent's Love – one of two book set)
KiteReaders Julio Bunny Discovers Library (Julio Bunny Series)
Preteens
The Nexus
Moonglow Avenue
Young Adult
Aurora Abroad
CALEB STONE
The Journals of Kara and Jason
Lily, the Brave
Non-Fiction
Monica Pedersen Make It Beautiful: Designs and Ideas for Entertaining at Home
How to Make Bath Melts & Bath Bombs
Organize The Nancy Way
Grace Walk
55 Fun Things To Do With Your Baby
HOMESCHOOLING – An Essential Guide for Parents and Teachers
Cookbooks
Pizza Pie in the Sky: A Complete Guide to Pizza
Food Canning: How To Safely Preserve Foods
__________________________________________________________________________________________________

Remember that you do not need a Kindle e-reader to be able to read this book. You can read it on your PC, iPhone, iPad
, Blackberry and Android. Just download for free the appropriate application to be able to do that. Amazon changes prices without notice, so make sure to check that the kindle price it is still $0.00 before you start downloading this book.