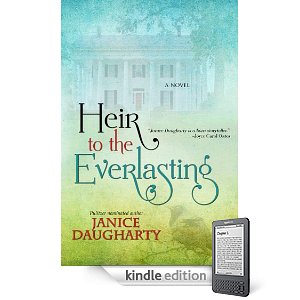 Right now you can get the Free Kindle Book Download: Heir To The Everlasting
by Janice Daugharty. From the reviews this one sounds like a fun read.  Amazon changes prices without notice, so make sure to check that the kindle price it is still $0.00 before you start downloading this book.
Remember that you do not need a Kindle e-reader to be able to read this book. You can read it on your PC, iPhone, iPad
, Blackberry and Android. Just download for free the appropriate application to be able to do that.