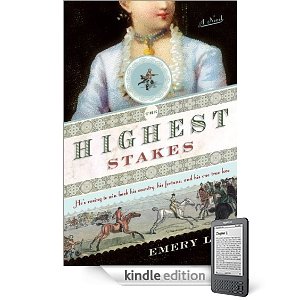 Here is a free Kindle Book download I just came across: Highest Stakes
.
Product Description: A story of star-crossed lovers and horseracing, THE HIGHEST STAKES transports the reader to 18th century England, an era infamous for corruption, arranged marriages, and high stakes gambling; when racing and breeding became the obsession of the uppermost elite, and a match race might replace a duel in settling a point of honor.
Remember that you do not need a Kindle e-reader to be able to read this book. You can read it on your PC, iPhone, iPad
, Blackberry and Android. Just download for free the appropriate application to be able to do that. Amazon changes prices without notice, so make sure to check that the kindle price it is still $0.00 before you start downloading this book.