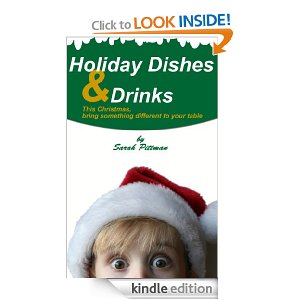 Still trying to work out your holiday menu? If you're looking for something new to try out this year right now you can get the Holiday Dishes & Drinks Kindle version for free! 
If you are looking to bring something new to the table this holiday season, look no further! The delicious recipes in this book will take your Christmas menu to a new level. Bring the magic to any special occasion with those unexpected and tasty recipes. Complete your feast with the drinks in this book and victory will be yours!
Please note this kindle book is free to anyone at the moment. But Amazon changes their offers without notice. Please make sure it is still free before you start downloading it.
Remember that you do not need a Kindle e-reader to be able to read this book. You can read it on your PC, iPhone, iPad
, Blackberry and Android. Just download for free the appropriate application to be able to do that. Amazon changes prices without notice, so make sure to check that the kindle price it is still $0.00 before you start downloading this book.