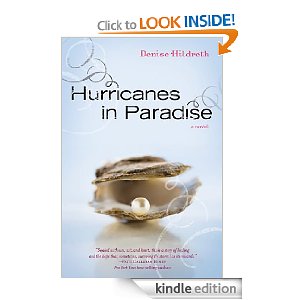 This free kindle book download Hurricanes in Paradise
sounds like a fun summer read. Here is the product description from Amazon:
When Riley Sinclair stepped into her new job as director of guest relations at a posh resort on Paradise Island, she felt the final pieces of her once-broken life coming together. But the waters become choppy when Riley discovers that some who come to the Atlantis Hotel are accompanied by paralyzing secrets and overwhelming fears. Riley and three guests are in desperate but unknowing need of each other, eventually forging unlikely yet powerful friendships. With a hurricane headed straight for the island, together they embark on a journey of laughter, heartache, and healing.
Remember that you do not need a Kindle e-reader to be able to read this book. You can read it on your PC, iPhone, iPad
, Blackberry and Android. Just download for free the appropriate application to be able to do that. Amazon changes prices without notice, so make sure to check that the kindle price it is still $0.00 before you start downloading this book.