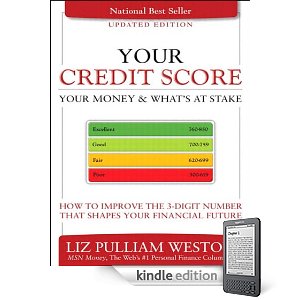 Working on bringing up your credit score? Here is a Free Kindle Book download to help with that: Your Credit Score, Your Money & What's at Stake (Updated Edition): How to Improve the 3-Digit Number that Shapes Your Financial Future
. Amazon changes prices without notice, so make sure to check that the kindle price it is still $0.00 before you start downloading this book.
Remember that you do not need a Kindle e-reader to be able to read this book. You can read it on your PC, iPhone, iPad
, Blackberry and Android. Just download for free the appropriate application to be able to do that.