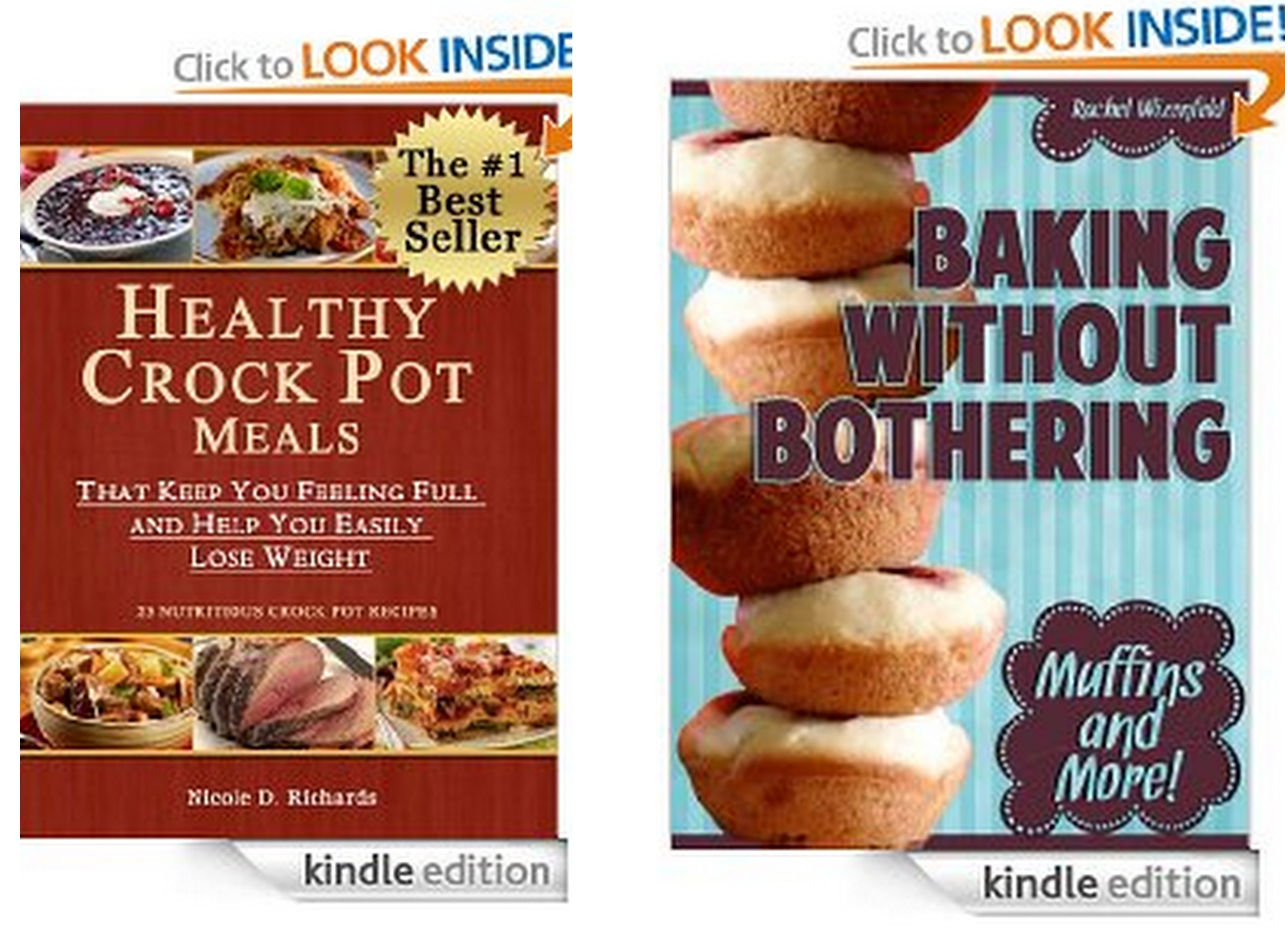 Here are a couple books in kindle format that can be downloaded for free right now. Please note these kindle books are free to anyone at the moment. But Amazon changes their offers without notice. Please make sure it is still free before you start downloading it.  Here is what's available:
 [easyazon-link asin="B0073YG1M2″]Healthy Crock Pot Meals That Keep You Feeling Full and Help You Easily Lose Weight[/easyazon-link]
Cooks from around the world, get ready to have a party! The cookbook you have been dreaming of has finally arrived! Full of delicious and healthy recipes, this book brings flavor back to your life. You can have your cake and eat it too, literally.
[easyazon-link asin="B00A9PUNDA"]Baking Without Bothering: Muffins and More![/easyazon-link]
In Baking Without Bothering, you'll find all the available tricks in the book to cut down on prep time and make baking foolproof and swift. I've tested shortcuts and created recipes that don't require sifting, exact measuring or multiple bowls and steps.
Remember that you do not need a Kindle e-reader to be able to read this book. You can read it on your PC, iPhone, iPad
, Blackberry and Android.
Just download for free the appropriate application to be able to do that. Amazon changes prices without notice, so make sure to check that the kindle price it is still $0.00 before you start downloading this book.