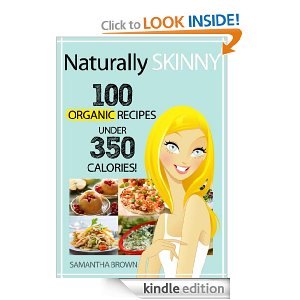 Here are a few useful ebooks to help your life a bit easier.  Download these in kindle format for free to anyone at the moment.  Here's what you can get:
Naturally Skinny: 100 Organic Recipes Under 350 Calories
Skinny Pizza: Over 100 healthy recipes for America's favorite food
Weight Watcher Whiz Luscious Chocolate Points Plus Recipes Cookbook (Weight Watcher Whiz Series)
Healthy Make Ahead and Freeze Muffins (Food Matters)
Please note this kindle book is free to anyone at the moment. But Amazon changes their offers without notice. Please make sure it is still free before you start downloading it.
Remember that you do not need a Kindle e-reader to be able to read this book. You can read it on your PC, iPhone, iPad
, Blackberry and Android. Just download for free the appropriate application to be able to do that. Amazon changes prices without notice, so make sure to check that the kindle price it is still $0.00 before you start downloading this book.