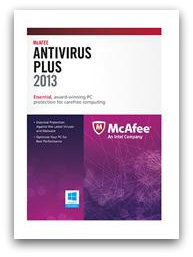 Newegg is offering the McAfee AntiVirus plus Free Malwarebytes w/ purchase for 1 PC for $35 shipped FREE!  Then submit a $35 mail-in rebate making it FREE!  Receive a $35 prepaid card by mail from McAfee! Expires on 1/31/13.  Download the rebate form here. 
High-performance scanning engine
Vulnerability scanner
Safe searching and shopping
Digital data message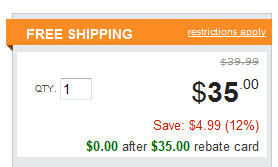 Your Free Gift: Malwarebytes Anti-Malware Lifetime 1 PC (value:$24.99) is automatically added to your cart.  Check out this deal here.