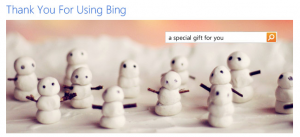 Bing is offering free music downloads.  Just enter your email address here and you will get a code to redeem for a free music download.  The email will contain instructions as to how to redeem the code.  There are 500,000 codes to go around but limit to one per email address.
This offer was available yesterday but the site experience technical difficulties.  I just completed the process without any problems.
Thanks Deal Seeking Mom!