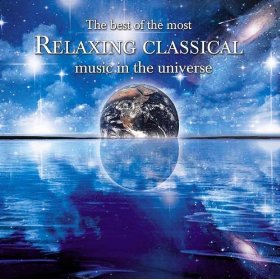 Amazon is offering a free music Album Download: The Best of the Most Relaxing Classical Music In The Universe.  Songs in this album from multiple artists include:
1. Canon In D
2. Air On A G String
3. Claire De Lune
4. Aqurium From Carnival Of The Animals
5. Gymnopedie No. 1
6. Pathetique Sonata: II. Adagio
7. New World Symphony: II. Largo
8. Nocturne In F
9. Fur Elise
10. The Swan From Carnival Of The Animals
11. Goldberg Variations, Aria
12. Piano Concerto No. 2: I. Moderato
13. Recuerdos
14. Song Without Words, Op. 19, No. 6
15. Ave Maria
Enjoy!