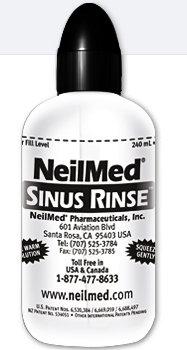 Neilmed is offering a free Neilmed Sinus rinse kit to Asthma and Cystic Fibrosis Patients.  Everyone can print a coupon for $3 off NeilMed Sinus Rinse PLUS a $5 mail in rebate.  To get tis freebie, become a Facebook fan of Neilmed.  Thanks Money Saving Mom!
Here are some free samples available:
Free sample of Carefree liners plus a coupon
Free sample of VitalAid Energy drink (Thanks Mojo)
Free sample of Pampers Dry Max diapers for Sam's club members (Thanks Rose)
Happy Wednesday!