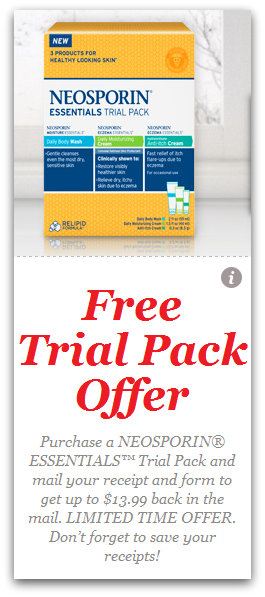 There is a new link available for this FREE Neosporin Essentials Trial Pack mail in rebate.  Here are the details:
Purchase (1) Neosoprin Essentials Trial Pack between 1/6/13 and 1/13/13 and get a refund of up to $13.99. Rebate must be submitted by 2/15/13.  See further details here.
An additional rebate form is included in the 1/6 newspaper inserts.  Plus, there is a $1.25 Neosporin Original Products rebate from iBotta available.
This is a pdf file and you will need Adobe acrobat in order to be able to open the file.  Please remember to save a copy of the form for your own records.
Thanks for the mommas!