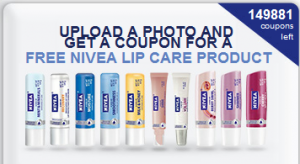 Did you know that Americans today touch their cell phones more than their loved ones? NIVEA conducted a study of 1,433 men and women and found that Americans are starving for affection and human connection. The results showed that while our display of affection has diminished, our need for it has not.
To help encourage a more loving America, NIVEA has declared June 20th as "PDA Day." Why? Because it's the first day of summer and the longest day of the year, which means even more time for hugs and kisses!
Help spread the word about "PDA Day" and go to their Facebook page for a free NIVEA Lip Care coupon.
All they have to do is: 
1.     Go to the specific tab on NIVEA's Facebook page
2.     Upload a "PDA" photo of themselves and a loved one or friend (see guidelines)
3.     Get a coupon for a free NIVEA Lip Care product!