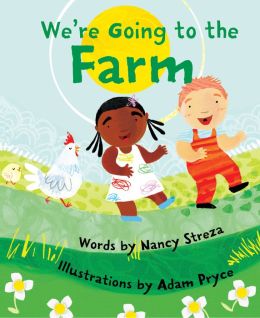 It's Free Friday for Nook book owners!
Every Friday, you can download a free Nook book and Nook app. If you don't have a Nook, you can NOOK GlowLight for only $99 or download the free Nook reading app.
Today's Nook book Friday freebie is We're Going to the Farm by Nancy Streza.

A sing-along-story set to the cadence of The Farmer in the Dell, featuring horses, chickens and lots of farming fun!

It's time to go to the farm, but what will we do there?

Toddlers and preschoolers will love the rhythmic and repetitive text which can be read or sung.
You can also snag the Fairy Math app for free today as well. Here are some other Nook book freebies for kids you might be interested in today:
Don't forget to check out these deals each day: