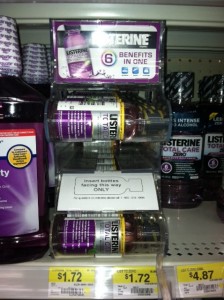 Great news! You can get paid to try Listerine Total Care right now. Just print this $2 off ANY Listerine Total Care printable coupons. then use it on the trial size bottle that some Walmarts sell for $1.72 to get the bottle free plus 28¢ in overage.
You can also use this coupon to get a full size bottle at Walgreens for 99 cents.
Thanks Thrifty Wifey!