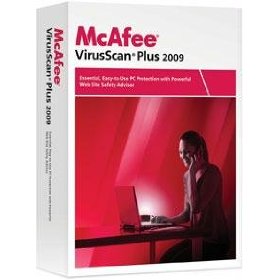 This free offer is back again! Amazon is offering McAfee VirusScan Plus 2009 3-User for $60. Plus there's a mail-in-rebate available for it for $60 back. You get it FREE after mail in rebate. On top of that, the item ships free when you select Super Saver Shipping. The item must be purchased by 8/1 to qualify for the rebate.
Please note that you MUST buy this product from Amazon directly to get the $60 rebate. Do not buy from the first option provided: Galactics. You must purchase directly from Amazon.  Click on the "only when you buy from Amazon.com" link to buy this product directly from Amazon.

I shared this deal with you a few weeks ago, I would like to know how it worked for those of you who took advantage of it. Share in the comment section please.