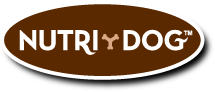 Get a free sample of 3M's new product Nutridog Chews.  You can choose among:
Hip & Joint Chews
Skin & Coat Chews
All Natural Dental Chews
For small, medium or large dogs.  The main website is also offering a coupon for $3 off one bag.  The coupon doesn't expire until 12/31/09.  I do not know at this time the per bag price but it seems like a very generous discount. Nevermind, the bag is $14.99! gasp! Hope your furbabies enjoy the free sample!