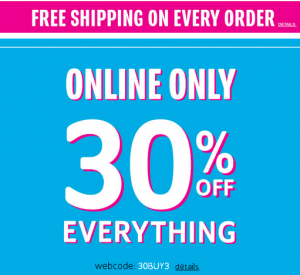 Woo hoo! Here's a nice sale going on at The Children's Place! Today, you can get FREE shipping on any order and 30% off your entire order! Use the code 30BUY3 at checkout for your 30% off discount.
Basic denim jeans start at $10, so just $7 after code, and t-shirts start at $5, so just $3.50 after code. If you haven't done much school shopping yet, you could get a whole week's worth of outfits for each kid for around $50 shipped during this sale!
If the kids still need backpacks, make sure you check out the Kmart backpack sale going on right now. You could grab a backpack for as low as $8!
Resources You Might Like: