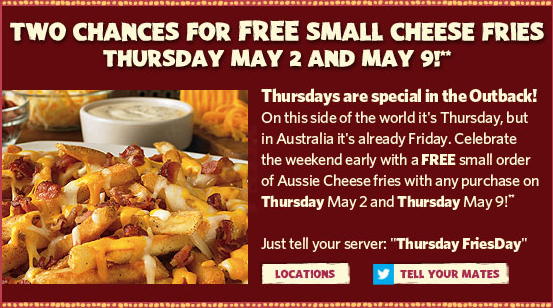 You may have seen this in your email but just in case you missed it…..Today 5/2 and Thursday 5/9 when you go to The Outback Steakhouse you can grab FREE small order of Cheese Fries with any purchase.
No coupon is required, just tell your server – "Thursday FriesDay"
oh and ask for them layered for an extra cheesy experience! Yum!