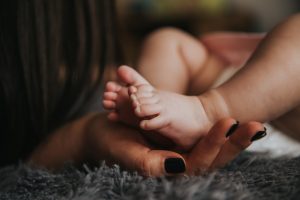 Are you getting ready to have a baby? It doesn't even matter if you are preparing to be a brand new mom or you have been a mom for years and years. Having a new baby is so exciting! As a mom of 3, I can confidently say that the birth of each of my children was the absolutely best days of my life. I am a big believer that these moments should be celebrated in all ways! Flowers, balloons, gifts and lots and lots of free stuff for mom and babies. 
I said it. I love the free stuff that comes along with having babies and yes, there is quite a bit of it! No, I'm not talking about baby shower gifts, etc. Those are incredibly sweet though, I'm mostly talking about the free stuff that companies send you when you have a baby. All it takes is a quick sign up and  you are set!
Free Stuff For Mom And Babies
There are several ways you can score free stuff for mom and babies, here are a couple of those! 
Baby Registries
Baby registries are a great way to get free baby stuff! Not only are they helpful for others who wish to gift you with baby stuff, but many registries also send out welcome gifts. Here are some of our favorite baby registries and what bonuses they offer:
Target – Get $50 worth of coupons plus samples and 15% off anything on your list after the baby is born. 
Buy Buy Baby – Free welcome gifts once you register.
Walmart –  Free welcome box of baby essentials.
Amazon – Free welcome box of items for parents and baby valued up to $35.
Diaper Code Rewards
When you make the decision what type of diapers to use be sure to check out their code rewards programs and save up on those codes! It's like a reward system and you can exchange them for free stuff!