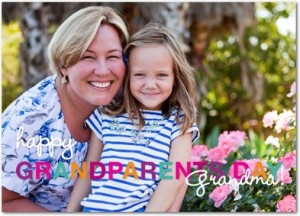 Have you tried Treat yet? It's a great way to send custom cards on all occasions, from holidays to birthdays to just because days. With Treat, you can create custom cards with your own photos and text and schedule them to be sent on a later date. Treat will mail them for you for just the cost of shipping – $.49!
Right now, new Treat customers can get one FREE card when they sign up. You'll just have to pay for the stamp to mail it! Just use the code TREATNEW at checkout.
If you're already a Treat customer, you can also get a great deal on Treat card packs right now. Choose a 6, 18, or 24 count card pack and use the code FALL40 at checkout to get 40% off the cost of the cards in card packs!
The 24 card pack is the best value. It includes 24 regular cards, plus 24 digital cards. It's normally priced at $47.76, but use the code FALL40 and get your cards for just $35.71, including postage! That's just $1.50 per card!
Since you can schedule each card to be sent, it also means that you'll never miss another birthday again!
Resources You Might Like: