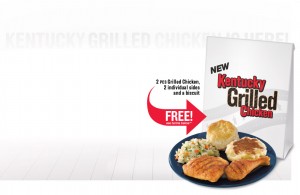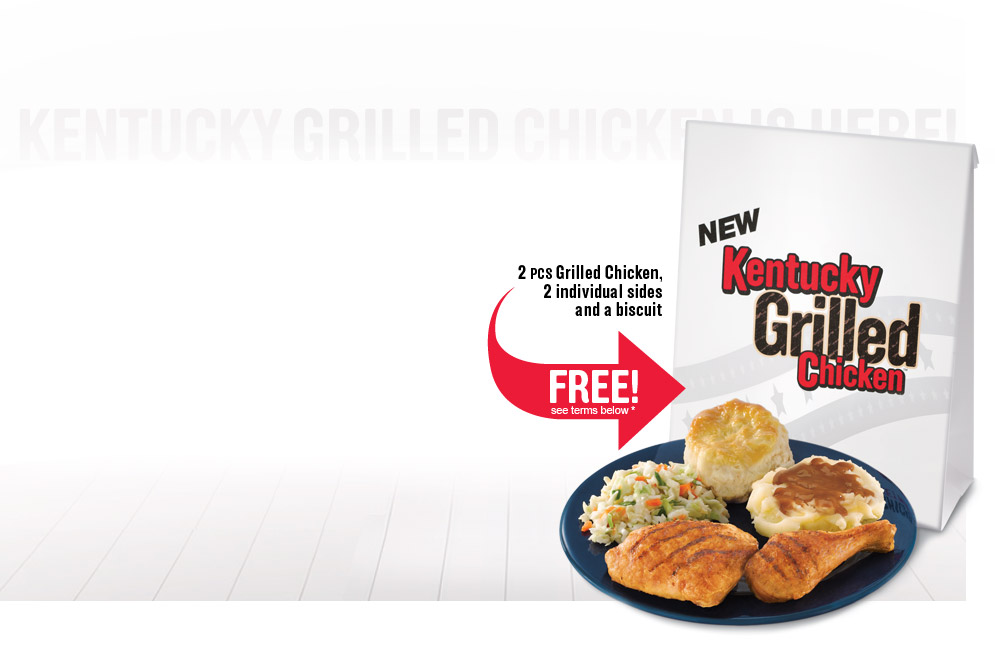 UPDATE 5/5 8:30PM CST: Coupon is back to being  a Bricks hosted coupon.  I am still concerned as to how having a pdf coupon available will impact our ability to redeem these coupons at our local store and be able to take advantage of what was a great offer.
Get a free two piece grilled chicken meal from KFC with this coupon. The meal includes two pieces of grilled chicken, two sides and a biscuit. You can print the coupon until tomorrow 5/6 at 9:59 PM CDT. But you can use it through 5/19/09, except on Mother's Day. Coupon is good at participating locations, check if yours is participating here.
I wouldn't wait to print it, in case there's a print limit. This is a Bricks coupon. I read reports of people being able to print it four times. It printed two at once for me, when I hit the back button it printed one more.
I know what I am having for lunch today. Enjoy!