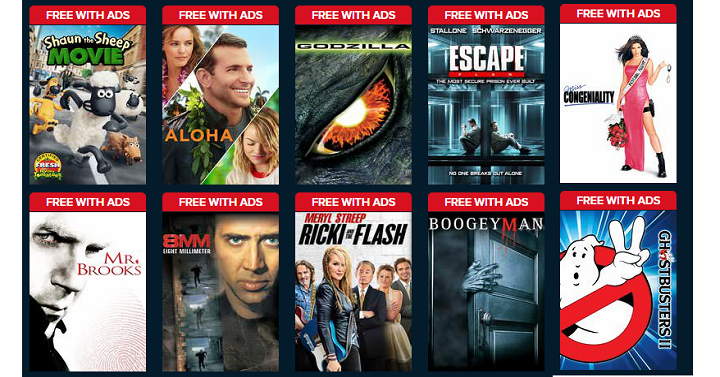 Through tomorrow October 31st, you can earn a FREE $2.00 Vudu Credit when you watch select FREE movie & tv titles! There is a limited of one credit per person but they have tons of free movies to watch right now including:
Shaun the Sheep Movie
Godzilla
Escape Plan
Mr Brooks
Boogeyman
Batman
I Spy
Batman Returns
Open Season 2 & 3
Open Season Scared Silly
Miss Congeniality
Ghostbusters
My Girl
Little Big League
The Sisterhood of the Traveling Pants
and more
Note: you'll receive the $2 Vudu movie credit through email. You can check all the terms and conditions here.