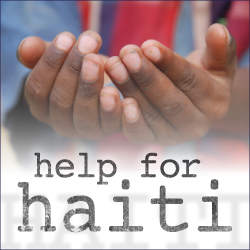 I just wanted to thank you for helping me help Haiti.  I am six comments away from hitting my goal but I went ahead and already donated my goal.  I feel very grateful for being able to count on your help with this.  You can click here to see the receipt for this donation.
I also wanted to share three more ways you can help for free (well, one of them is free after coupons but still the same):
::: You can donate your Recycle Bank Rewards.  After you sign up for Recycle Bank, click on Get rewards. On the left side you will see "Donations."
:::  You can also donate Swagbucks.
::: Jenny over at Southern Savers has put together a list of places taking item donations at this time.  This is a good chance to donate some of your HBA stockpile.
If you can't donate anything at this time, just say a prayer for these people because they need it.
God Bless!