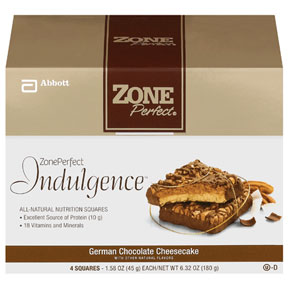 Zone perfect is offering a free Zone Perfect Indulgence bar to their first 30,000 fans. To get this freebie just visit Zone Perfect's Facebook page. Become a fan and then scroll down and click on "click to register."  Then proceed to sign up for this free sample.
While you are there, don't forget to become a fan of Common Sense with Money.  I hit more than 4,000 fans yesterday and those of you who are my fans got rewarded with a special treat.  Don't miss out.
Thanks Mojo Savings!