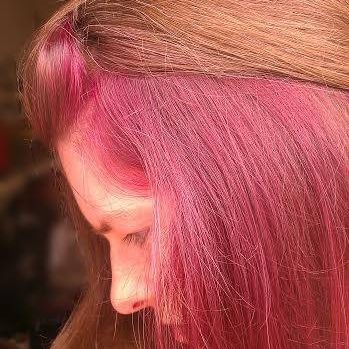 Kool-Aid (and its cheaper generic counterparts) is a summer staple in nearly every house with kids. Kids love it, and parents love that it's an economical choice for a summer drink.
Okay—cheap! The word I'm really looking for is cheap! It's dirt cheap and you can usually pick them up packets of Kool-Aid for pennies.
In my house though, there are always some flavors that no one likes leftover when I pick up the multi-packs of Kool-Aid. Like strawberry (YUCK!), grape, and orange. I hate to just throw them out, though. Even though Kool-Aid and other drink mix packets are cheap, tossing them is still a waste.
Fortunately, there are lots of great and unique uses for Koo-Aid packets! Some are edible, and some might just surprise you…
Edible Uses for Kool-Aid
Flavor Frosting
Kool-Aid packets are a great way to give your frosting a fun new flavor! Just stir the contents of a Kool-Aid packet into a container of frosting and frost your cake or cupcakes. Use one flavor or create a fun new custom flavor!
Flavor Yogurt
Another one of the more unusual edible uses for Kool-Aid is to create your own flavored yogurt! Mix a couple different Kool-Aid mixes for some new and…uh – unique yogurt flavors.
Make Custom Soda
Besides mixing it into juice, there are other drinkable uses for Kool-Aid too. Creating custom soda flavors comes to mind, for instance. Strawberry kiwi cola anyone? Ew…maybe not. But Kool-Aid packets are great mixed into the clear sodas, like Sprite and ginger ale.
Non-Edible Uses for Kool-Aid
Watercolor Paints
Mix the contents of a Kool-Aid packet with a small amount of water for Kool-Aid watercolor paints. A tablespoon per packet should do. Now, hand the kids some brushes and paper and let them paint the town!
Tie-Dye T-Shirts
One of the funnest uses for Kool-Aid is making tie-dye t-shirts. We did this last year, and I was surprised at how long the color lasted! Rubber band some white t-shirts in random spots and dip them into Kool-Aid powder mixed with vinegar. Remove the rubber bands and let the shirt air dry for at least 24 hours. Wash separately in cold water to prevent the color staining other clothes.
DIY Flavored Lip Gloss
There are also some fun girly uses for Kool-Aid. You can use vaseline to make homemade Kool-Aid lip gloss, but I actually prefer vegetable shortening, like Crisco. Melt a few tablespoons of shortening, mix it with the contents of a Kool-Aid packet, and pour it into a clean lip gloss or balm container. Place it in the refrigerator and the shortening mixture should solidify. Since the Kool-Aid powder is unsweetened, you might also want to add a little honey.
Colorful Hair Dye
Mix a Kool-Aid packet with a little water, vinegar, or conditioner for a colorful hair dye!
I have to say that when you use Kool-Aid to dye hair, it's actually temporary and will wash out, sometimes very quickly. It's still fun to try, though. Kool-Aid shows up best and brightest in blonde hair, but it does give fun subtle highlights in brown hair too.
Kool-Aid Play Dough
Why buy pay dough when you can use Kool-Aid to make your own scented version? Here's a simple Kool-Aid play dough recipe…
Ingredients
1 Kool-Aid packet
2 cups water
2 cups flour
1 cup salt
2 tablespoons alum
2 tablespoons vegetable oil
Instructions
1. Mix all ingredients together in a saucepan on medium heat.
2. Cook for abut 3 minutes, or until the mixture starts to come together.
3. Remove from heat and allow the mixture to cool.
4. Knead the play dough to the proper consistency.
5. Store in an airtight container or plastic bag.