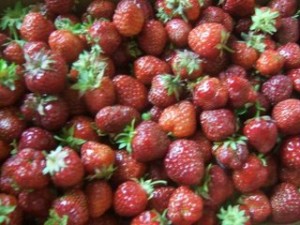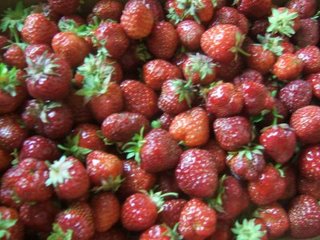 I love the summer!  I live in Wisconsin where the summer seems not long enough, so we make the best of it.  I also like to spoil our family with nice summer treats to cool down after running outside in the yard.  I have compiled  anice list of summer treats you can enjoy with your family without breaking the bank:
One of my favorite things about the summer is "Pick your own farms."    Last year I shared the strawberry fruit pops I made after our tip to a pick your own farm.
My second favorite summer treat is chocolate covered bananas.  I grew up eating this stuff back in my home country, so for me having it brings back fond memories.  I want to share this recipe for Chocolate Covered Bananas from Mom Advice.
I lived for more than five years in Louisiana, so I know the cooling effect of a nice southern swet tea.  Check out this recipe forRaspberry Mint Tea from 5 Dollar Dinners.  Great use of all of those raspberries currently on sale.
How about indulging a little with this recipe for Candy Bar Milkshakes from Kingdom First Mom.  I have a ton of chocolate candy bars I could use for this.  Or maybe you would like to use one of your free chocolate coupons and try out this recipe?
I learned about this recipe forMagic Milkshakes from Hillbilly Housewife  via Momadvice who called it a homemade Wendy's Frosty.  It sure looks like that.  Check out also this general recipe to make your own fruit smoothie.
Enjoy!