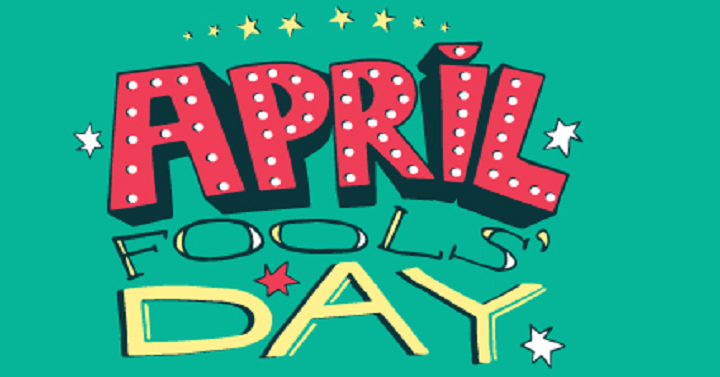 Who's excited for April 1st? In our house that means lots of laughs as we pull pranks because it's APRIL FOOLS DAY! You have your food pranks to pull and even some simple tricks but I thought I'd put together some of my favorites for you!
Brownies – simple cut out a ton of Brown paper "E" and put them in a bowl. The kids can have some Brown E's when they get home from school.
Change the color of your water! I've tried this by using a color tablet and placing it just inside the faucet head. Or you could use a cotton swab to rub gel food coloring around the inside of the faucet.
Snag the kids school shoes the night before and wad up some tissue paper and cram it inside their shoes. Might want to plan a couple extra minutes so you're not late for school.
I think this one looks super fun to try this year. Just find a plastic spider and glue it on the toilet paper for a fun surprise as they unroll the tissue.
Googly eyes are always fun. Add them to your fridge items the night before. I even had a cousin put googly eyes on the babies eyes on diaper boxes at the store. I'm sure it got some good laughs as customers walked by.
Undrinkable juice is a classic. I filled a cup with jello and let it set up the night before with a straw in it. They tried and tried to get that "juice" out but it just wasn't happening.
We're big Office fans so you bet we've put a stapler in jello! This would be a great work joke you could pull as well.
Use Facebook for your benefit this April Fools day and post your significant other's item for sale (super cheap so you get a lot of interest) and watch them receive calls and text all day for their car that's for sale or tv!
Unscrew the top of your shampoo bottles (or lotion, soap, etc) and place saran wrap across the top of it. Put the lid back on and clip off the saran wrap that's hanging out. They'll never understand why they can't get any out.
Did you know you can use an app to make your phone or tv look like it's been shattered! Checkout PicsArt Photo Editor + Collage app to do it! Fun to do especially if your significant other is working that day.
What pranks are you planning on this April Fools Day?!?