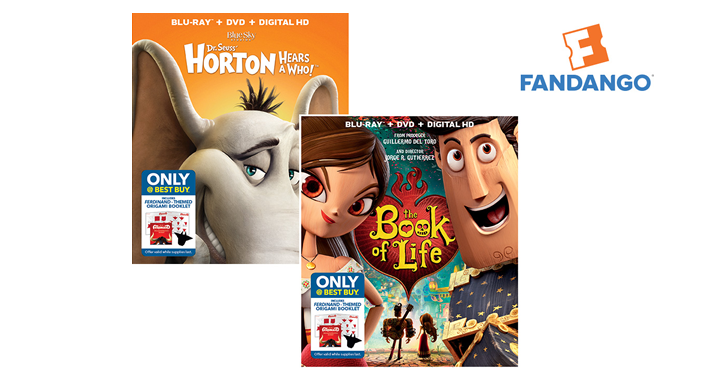 Need some fun family movies? Want to go see the new movie Ferdinand? Get both! Now you can buy some fun family movies and get a voucher inside for a ticket to see Ferdinand! It's like getting a two for one deal! Check out these GREAT prices!
Get on over to Best Buy and check out the deal on the Fun Family Movies on Blu-ray that include voucher for $8 to see Ferdinand! Prices start at just $7.99!
Get FREE shipping on any order – now through December 25th! Or you can select in store pick up.