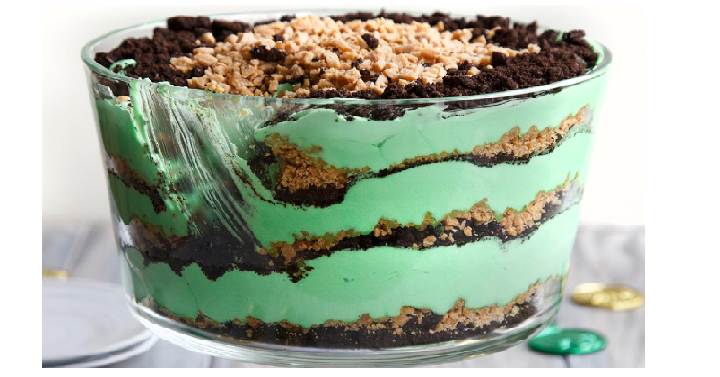 St. Patrick's Day is on Sunday and my kids are so excited. Besides wearing green, we don't do much else to celebrate this day. This year I thought it would be fun to have some St. Patrick's Day foods throughout the day. That basically means food that is green…right? Here are a few fun ideas that you can do to make your day a little more festive…and green.
Breakfast: Start your day with this  Sweet Potato Corned Beef Hash. This looks amazing.  If you don't want to go to this full effort you could always make pancakes or waffles and turn them green, that's easy peasy.
Lunch: Maybe take a break from the Corned Beef for lunch?? Instead of another meat, you could make these delicious Irish Nachos. You could serve these with a veggie or fruit tray, just to give your stomach some nutrition!
Dinner: For a traditional Irish dinner, you'll want to do the Corned Beef and Cabbage. This is a great recipe you can follow- all done in a slow cooker! YAY. That's my kind of cooking.
Dessert: End your day with this yummy Paddy's Pudding. It's simple and looks so yummy.
Drink: If you missed our post last week, then head here and check out this recipe for Shamrock Lime Punch.