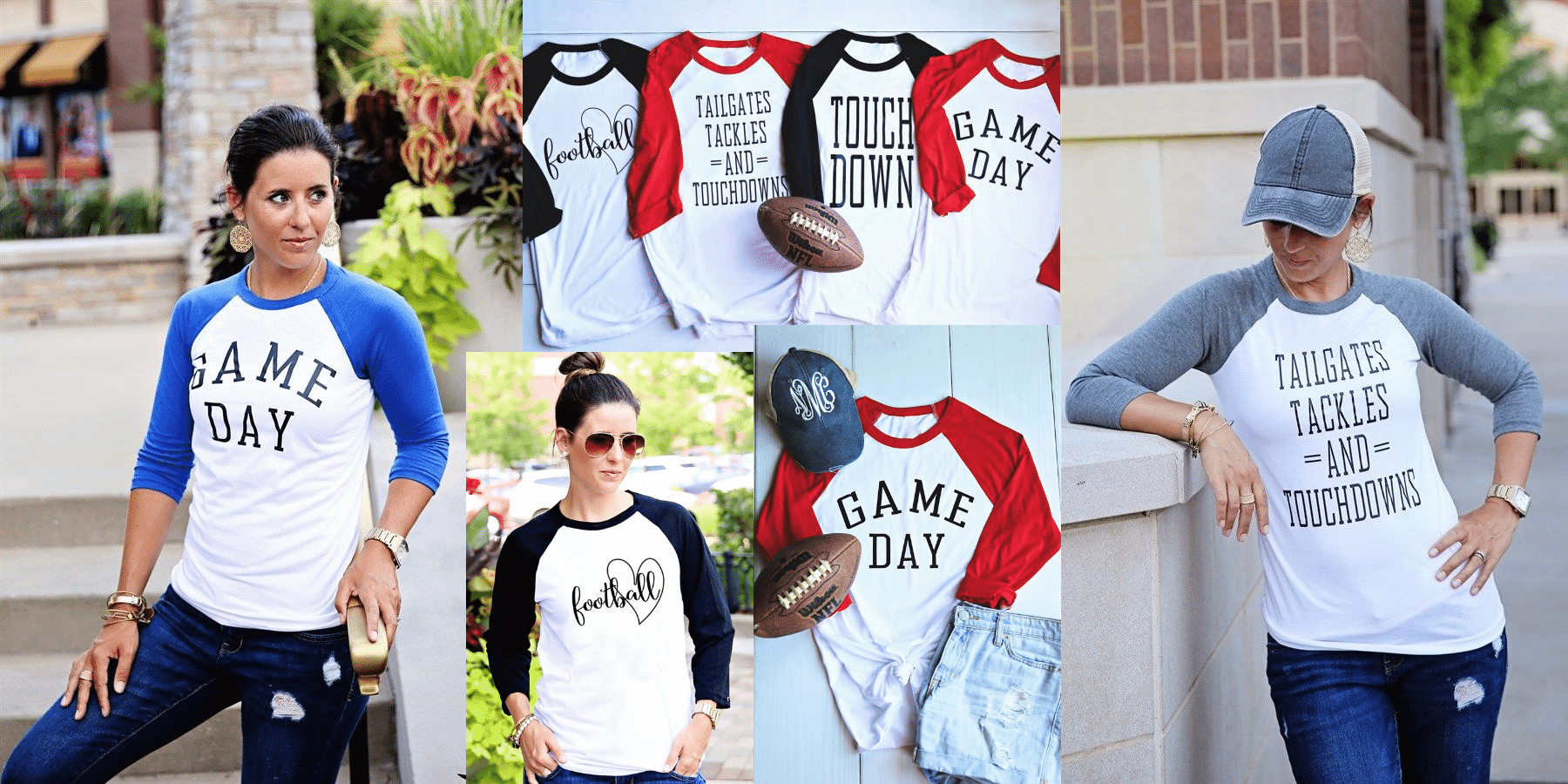 Here's one for all of us football moms out there! These super cute football raglan tees are priced at only $15.99 on GroopDealz right now! These would be perfect pairs with jeans and a light jacket on those chilly game days!
Please note the raglans are a 'relaxed unisex fit'.
This product is expected to ship by September 11th. $3.99 for the first item and $1.50 for each additional.