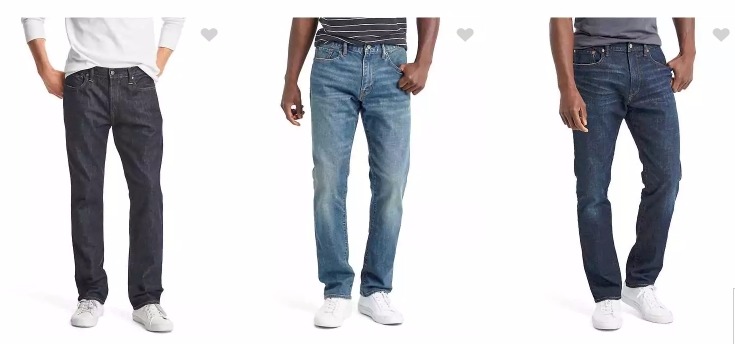 GAP.com is offering 40% off with the purchase of two select men's jeans right now. Just add jeans to your cart in multiples of two and the discount is taken automatically. But, this deal gets so much better!
Use the code SPRING at checkout today only for another 40% off your purchase! Plus, use the code BONUS for another 10% off. Shipping is also free on orders of $50 or more BEFORE promo codes are applied!
Jeans start at just $59.95, which makes them $19.00 and some change (with FREE shipping) after all discounts are applied!